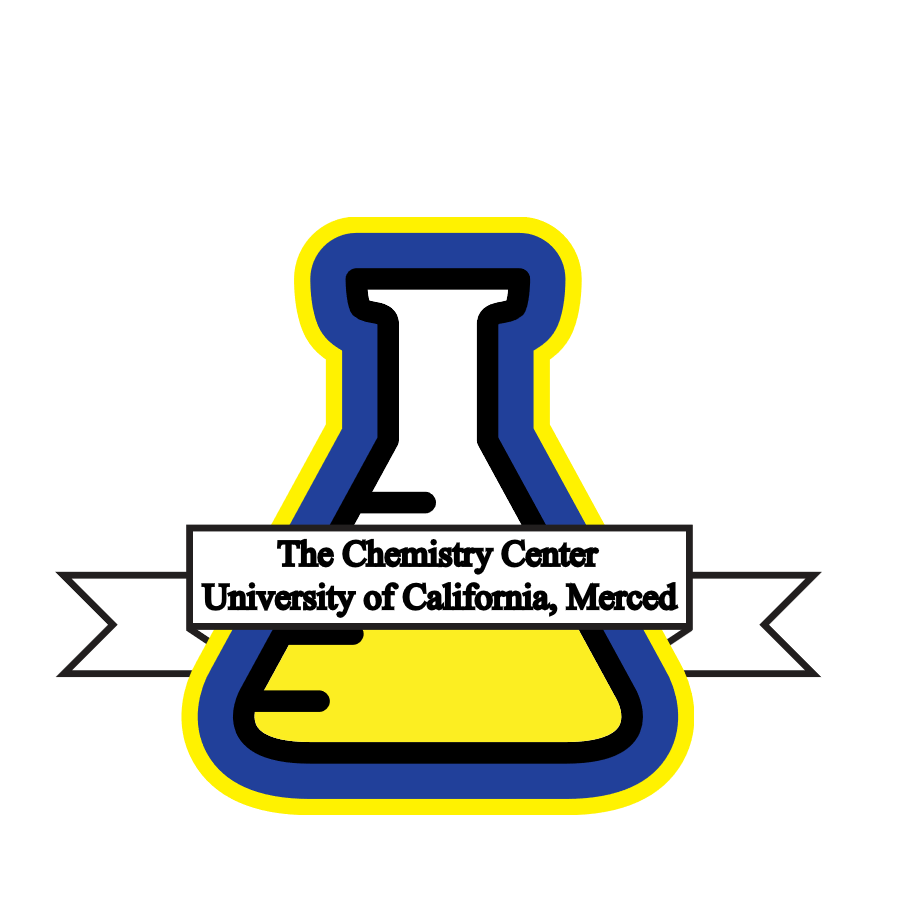 UC Merced is committed to your success during this time of remote instruction and campus operations. For resources to support your online learning, please visit our campus resources or IT Educational Continuity websites. We also want to make sure you are still meeting registration and financial aid deadlines – review the Bobcats Away Checklist for more information!
NOTE: UNTIL FURTHER NOTICE
CHEM CENTER WILL BE ONLINE! 
Due to UCM Health Policy, the Chem Center will be providing help for undergrad chemistry courses online.  
New Hours Starting January 27th, 2021!
The Chem Center is now on Zoom! Online tutoring in real-time is available using  Zoom Monday - Thursday from 11:00 am - 3:00 pm.
The following link will take you to the Chem Center's Zoom Channel https://ucmerced.zoom.us/j/83987489998?pwd=YXdxRmYwdmlnVmFnVGNZUHhNVWFBUT09
The Chem Center is here to provide free tutoring and support services to all UC Merced undergraduates who have chemistry-related questions. 
Some of our services:
An inclusive learning environment
Support for undergraduate chemistry courses
Chemistry workshops (Announced below)
Develop chemistry problem-solving skills
Receive assistance from graduate students, trained undergraduate students, and instructors
Final exam study sessions (TBD)
Workshops: Date - Time - Location - Course - Topics
Location:
The Chem Center is located in SSB 330, but is currently online!
Hours:
Monday: 11 AM- 3 PM
Tuesday: 11 AM- 3 PM
Wednesday: 11 AM- 3 PM
Thursday: 11 AM- 3 PM
Friday: CLOSED
Saturday: CLOSED
Sunday: CLOSED